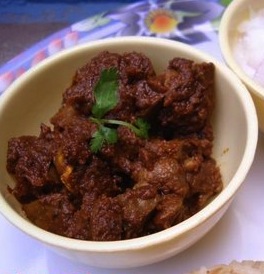 500 grams liver
3 or 4 pods Garlic
2 Onions diced
2 whole dry kashmiri chillies
1 Chopped tomato
1 Green chilli chopped
1 small piece of ginger crushed or finely chopped
2 full teaspoons Jeera (cummin) powder
1 full teaspoon black pepper powder or ground pepper
METHOD
Lightly dry roast (bhuna masala) the crushed pepper and Cumin powder on a pan and keep aside for later:
1. Add 2 teaspoon oil to pan and let it get quite hot
2. Add the 2 crushed whole kashmiri chillis, diced onions, crushed garlic, green chilli and saute until onions get golden brown
3.Add diced liver pieces and diced tomatoes to the dish and mix up well and let it cook for 5 mins
4 Add or sprinkle the masala roasted earlier, pepper and Jeera (cummin) powder and let it cook for another 10 mins until liver is cooked and changes colour.
Liver Jalfrezi is ready to serve with either roti, bread or rice.